Two Veteran Centered Events Come To Warrenton
Maggie Hase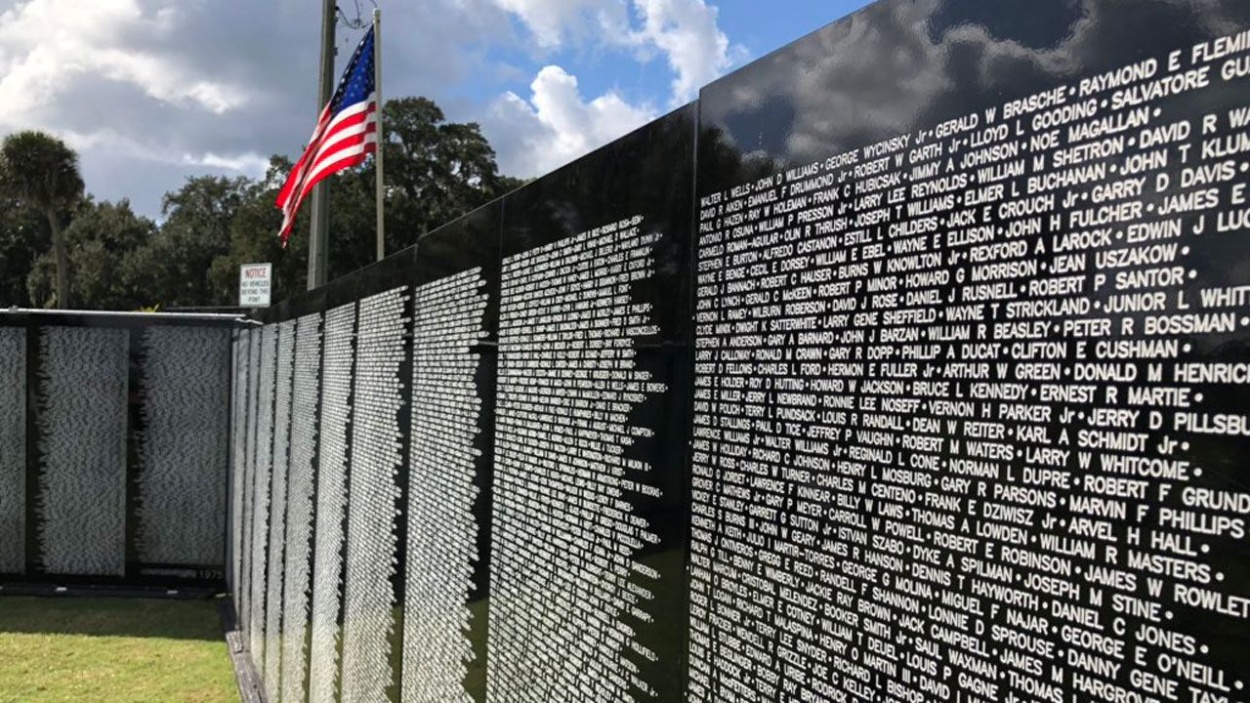 This September, the City of Warrenton is hosting two different Veteran centered events. From September 8-11th,  The Wall That Heals, sponsored by Vietnam Veterans Memorial Fund will be on display at The Warrenton Sports Complex.  The Wall That Heals is a national touring replica of the Vietnam Wall in Washington, D.C.   One of the early organizers, Stacey Blondin, says she is extremely proud for Warrenton to have been selected as only one of 29 cities on the tour.  "The application process was lengthy, so to be selected is an honor for our city." Blondin states.
Amanda Leholz has been promoting the event and volunteers her time. She stated, "I'm doing this because my grandfather was a WWII Veteran and I'm extremely passionate about vets. This wall coming here can bring alot of healing to vets who need it." 
There is a need for additional volunteers to add to the group of 40 people.  Stacey says, "even if someone can just volunteer for a two-hour time slot during the Wall being here will help.  I know our small town community will come together to rally behind this project."  You can volunteer by calling Amanda Lefholz at 636.345.3128.
How did this important project start? 
On Veterans Day 1996, the Vietnam Veterans Memorial Fund (VVMF) unveiled a replica of the Vietnam Veterans Memorial in Washington, D.C., designed to travel to communities throughout the United States. Since its dedication, The Wall That Heals has been displayed at nearly 700 communities throughout the nation, spreading the Memorial's healing legacy to millions.
 Bringing The Wall home to communities throughout our country allows the souls enshrined on the Memorial to exist once more among family and friends in the peace and comfort of familiar surroundings. The traveling exhibit provides thousands of veterans who have been unable to cope with the prospect of facing The Wall to find the strength and courage to do so within their own communities, thus allowing the healing process to begin.
The main components of The Wall That Heals are The Wall replica and the mobile Education Center.
The Wall That Heals exhibit was on the road for more than 13,000 miles and visited 26 communities from coast to coast during its 2021 season. We were escorted by more than 3,000 vehicles into those communities, and we were able to spread The Wall's healing legacy to nearly 200,000 visitors. Guided tours of the exhibit were provided to more than 12,000 students. *sited from The Vietnam Veterans Memorial Fund Website.
---
---
September 10th, Warrenton will host Vetapalooza, a concert for veterans, performed by all veteran bands and comedians benifiting MO Vets Outdoors and Operation BBQ Relief.
This is a separate event, located at the Fairgrounds at 6:00pm.  Main St. Real Estate is proud to be a sponsor of this event!  Co-owner, Samantha Richardson said, "We wanted to be sponsors for this event because we appreciate the sacrifice that veterans give to our country.  So many of our clients are veterans so we are happy to give back to the community we serve". 
Main St. Real Estate is giving away three sets of 2-VIP tickets.  Nominate your favorite vet now through August 26th for a chance to win by heading over to our Facebook Page and commenting on the pinned post! 
---
Two amazing events for our veterans!  One great way to support both events is by sharing this blog.  We are blessed to live in an awesome community- let's show both events just how awesome Warrenton is!
Share This Post